BITMAIN ANTMINER S9j, the World's Most Power-Efficient Bitcoin Miner

*Shipping costs: €25,- vat incl. per unit in EU zone and €35,- outside EU zone.
*Your order is only final after we confirmed it by sending the invoice.
*Order without VAT (0%) with a EU company VAT number or by ordering from outside EU
*The price of bitcoin mining machines must be adjusted frequently according to many factors, including Bitcoin/USD exchange rate, the network difficulty, and expected difficulty increase. Refund requests based on price changes cannot be honored.
*Up to two years warranty instead of 180 days.
*Best EU pricing available!
Antminer S9j Specifications:
| | |
| --- | --- |
| Product Glance | Value |
| Product model | S9j-14T |
| Hashrate, TH/s | 14±5% |
| Reference power on wall, Watt | 1350±10% |
| Reference power efficiency on wall @25℃, J/TH | 93.12±10% |
| Adapted AC/DC output requirement, Watt / Volt | 1650 / 12.00 |
Notes:
Power consumption figures will vary with your PSU's efficiency, the ambient operating temperature and the accuracy of the power meter.
PSU: A power supply unit is not included. There are 3 PCI-e connectors for +12V DC input on each hashing board and all 3 are required. Do not connect more than one PSU to the same hashing board!
We recommend the APW3++ power supply for use with the Antminer S9j. One power supply supports one Antminer S9j.
Separate power supply to control board: there is one additional 6pin PCI-e connector on the IO board which must be connected to the PSU to get power. If you use different PSU for hash boards and control board, please make sure to power the hash boards first and the control board only after the hash boards have been powered.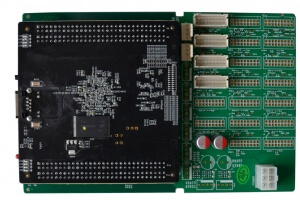 This Antminer S9j is not only the first 16nm miner for retailuse but using less than half the energy per gigahash of the S7, but it is also our most powerful miner to enter mass production . At 0.098 joules per gigahash, this is the most efficient machine available to the bitcoin mining public.
Antminer S9 photos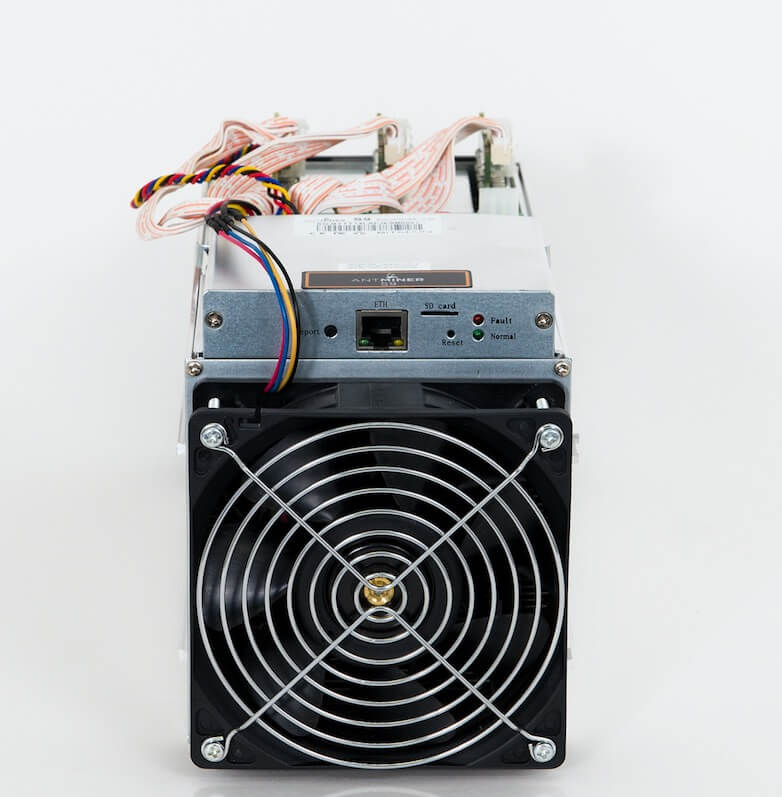 Antminer S9 front view with fan attached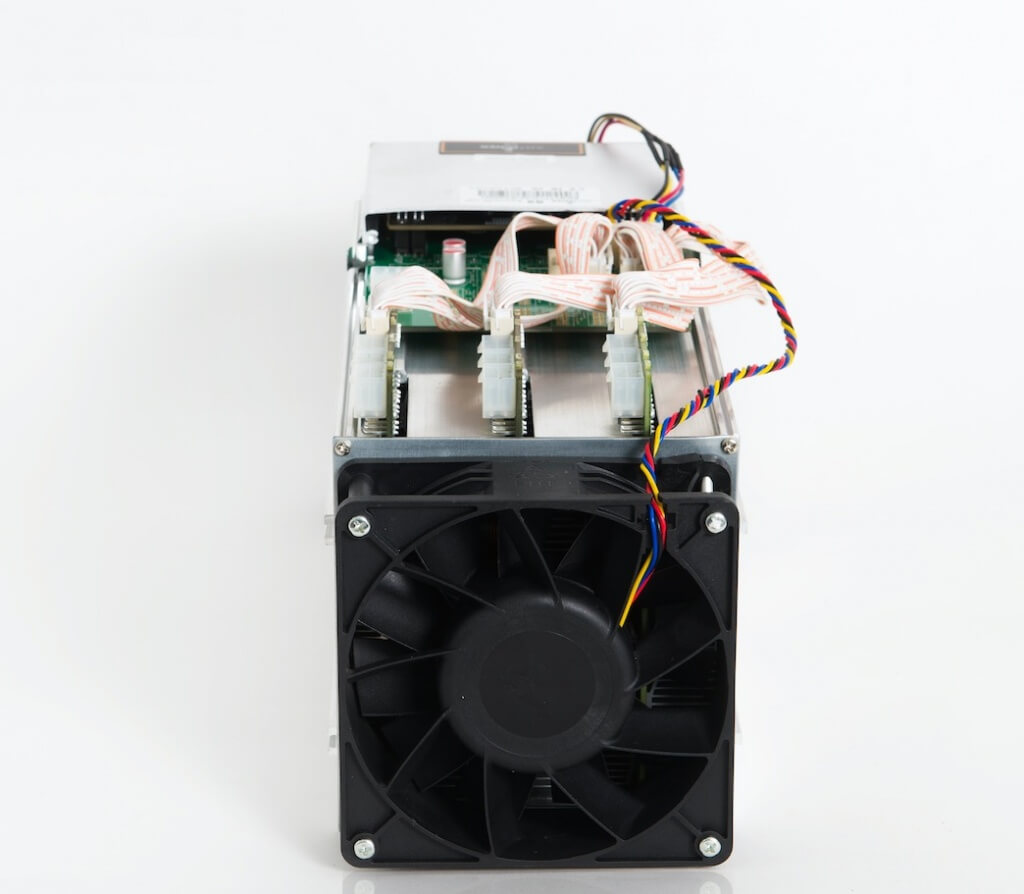 Antminer S9 back view with fan attached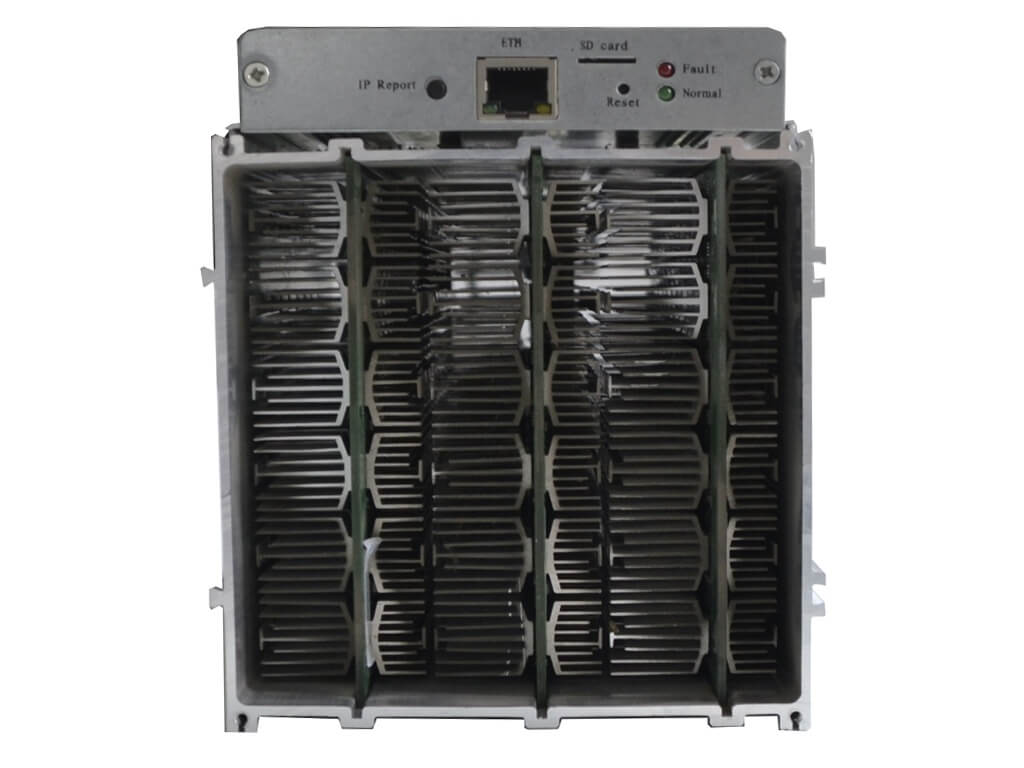 Antminer S9 front view with fan removed
Antminer S9 hashboard