Office (no shop)
Antminer Distribution Europe B.V.
(Breda Business Park)
Lijndonk 4 / Konijnenberg 61
4825 BG Breda
The Netherlands
KvK: 70307180
T: +31(0)762031942 (Office 09.00u – 17.00u)
E: info@antminerdistribution.com
E: sales@antminerdistribution.com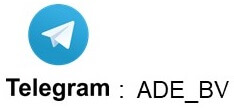 Please do not place your order at another website or person claiming to be linked to our company. We have no relation with these persons / websites and only sell products via www.antminerdistribution.com.
We're happy to help with any questions you might have about any of our products, don't hesitate to contact us. We endeavour to respond to all emails within 24 hours.
To get in touch or if you want to place an order, please fill out the form below. You can also choose to fill out the order form. Or if you prefer – you can email us directly at info@antminerdistribution.com.
Contact form