Litecoin miner and lottery
A WiFi router that mines a small yet steady stream of Litecoin
The R3-Litecoin's power consumption is comparable to that of an average WiFi router yet, just by staying powered on like your existing WiFi router, it brings you a chance every 2.5 minutes to win 25 Litecoins!*
Even if you don't win the jackpot, you still continue to get a small steady stream of coins based on the network difficulty of the Scrypt coin being mined.
* Block reward and block time results may vary over time.
2.4G wireless router
Supports the 2.4G WiFi standard and a WiFi speed up to 300Mbps
R3-LTC is also a 2.4G wireless router that supports PPPoE, WEP/WPA/WPA2 encryption and a WiFi transmission rate of up to 300Mbps.
A powerful and user-friendly firmware
Employs the open-source OpenWrt firmware
The user interface of the R3-LTC uses a web version of the open-source and powerful OpenWrt firmware to deliver a smooth user experience with various customization options.
A sleek LED clock
Glossy front panel with a built-in LED clock
The R3-LTC has a glossy front panel that not only looks great on a desk but also has a built-in bright LED clock that displays the time, even in the dark. The ergonomic design makes the table-top clock easy to watch in a work environment.
Many Scrypt coins, any pool
Optimized for Litecoin usage but transferable to any Scrypt coin
The R3-LTC has been optimized and designed for Litecoin mining but may be used to mine any Scrypt algorithm based coin. Furthermore, you can mine on any mining pool you choose, a significant enhancement over the earlier AntRouter R1.
Specifications
Product model

R3-LTC

Hash rate

11.5M/s ± 5%

Supply voltage

85~265 VAC

Supply current

0.5 A

Core voltage

0.85 V

Mining mode

Solo/Pool

Chip mining frequency

425 M

220VAC Power @Mining frequency 425M@25°C

23.16 W

220VAC Power efficiency @25°C

2.01 J/MH

Surface temperature @25°C

35 °C

Operation temperature

0 – 40 °C

Storage temperature

-40 – 85 °C

Operation humidity

5% RH – 95% RH,prevent condensation

Number of channels

1 – 11,A total of 11 channels

Network standard

IEEE 802.11 b/g/n

Transmission rate

2.4G : 300M, support 2*MIMO

Network Interface

10M/100M Adaptive WAN port

Size (Length*Width*Hight)

208 X 148.6 X 69mm

Noise

Maximum 40 dB

Weight(without package)

0.6 kg
AntRouter R3-LTC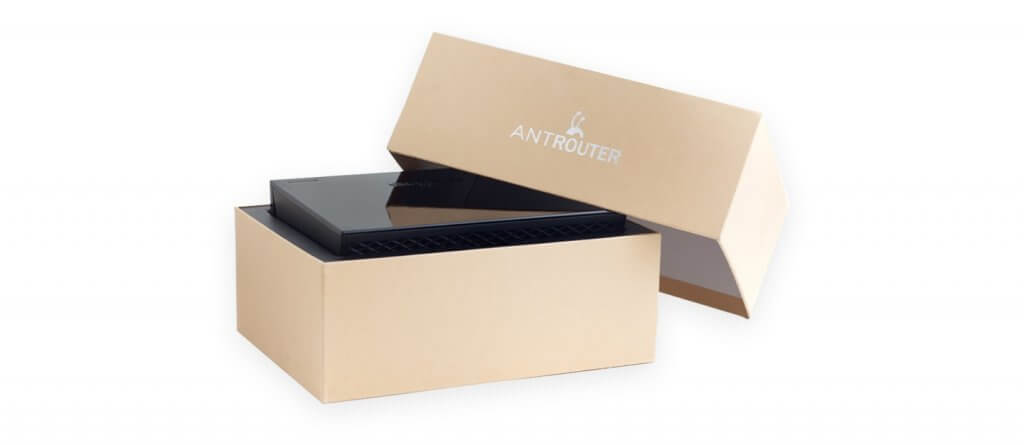 AntRouter R3-LTC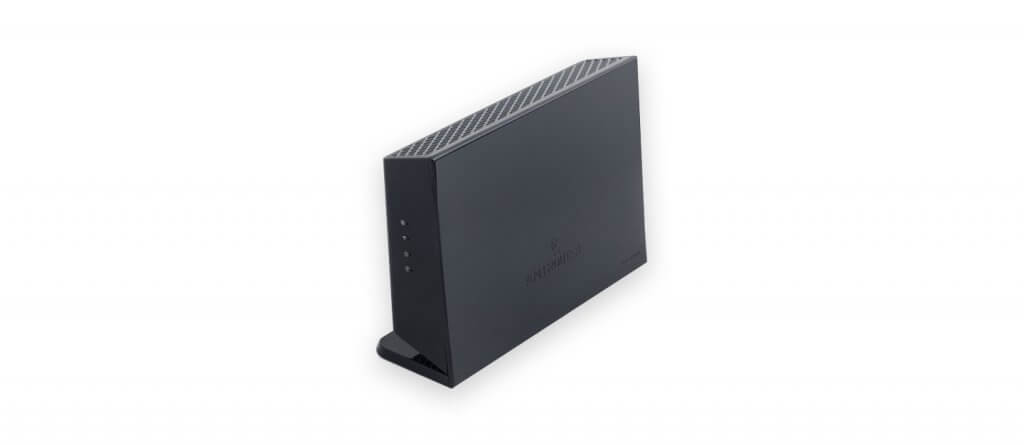 AntRouter R3-LTC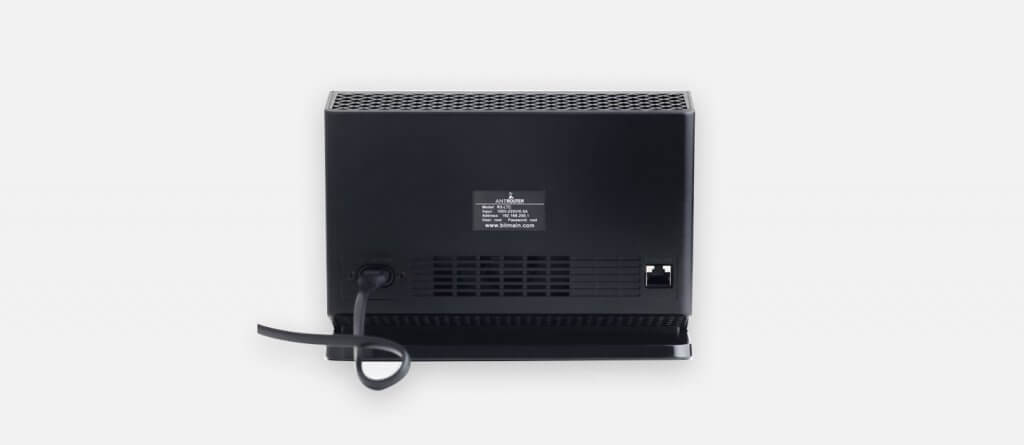 AntRouter R3-LTC