BITMAIN ANTMINER E3, Ethash

Note: This batch ships out within 10 days upon receipt of payment  (first-order-first-paid.)
Note: Your order is only final after we confirmed it by sending the invoice.
Note: Order without VAT (0%) with a EU company VAT number or by ordering from outside EU
Note: The price of crypto mining machines must be adjusted frequently according to many factors, including Ethereum/USD exchange rate, the network difficulty, and expected difficulty increase. Refund requests based on price changes cannot be honored.
Note: Up to two years warranty instead of 180 days.
Antminer E3 Specifications:
Hashing algorithm: Ethash
Power consumption: 800W
Hashrate: 190MH/s
Parameters of ANTMINER E3
NO.
Parameters
Value
1
Product model
E3
2
Total quantity of hash chips
18 PCS
3
Total quantity of hash boards
3 PCS
4
Total hash rate
190 MH/s
5
DC voltage input
11.60~13.00 V
6
DC current input @12V DC input @25℃
58.9 A +4%
7
DC Power @12V DC input @25℃
707 W +4%

8

220VAC Power @25℃ ,93% conversion

efficiency of APW3++

760 W +4%

9

220VAC Power efficiency @25℃ ,93%

conversion efficiency of APW3++

4 J/MH +4%

10
Weight(without package)
10.5 kg
11
Operation temperature
0-40 ℃
12
Storage temperature
-40-85 ℃

13

Operation humidity

5%RH-95%RH,

prevent condensation

14
Noise
76 dB
15
Networking connection mode
Ethernet Cable
16
Power connection mode
All two PCI-E ports are required to power the board. You can use one PSU to power multiple boards,

but do not attempt to power one board with two PSUs.

We suggest to prevent the control board to be powered up before hash boards be powered up.

17
Size (Length*Width*Hight)
399.5mm*130mm*328.15mm
Notes:
Power consumption figures will vary with your PSU's efficiency, the ambient operating temperature and the accuracy of the power meter.
PSU:  There are 3 PCI-e connectors for +12V DC input on each hashing board and all 3 are required. Do not connect more than one PSU to the same hashing board!
We recommend the APW3++ power supply or the APW7 power supply for use with the Antminer E3. One power supply supports one Antminer E3.
Separate power supply to control board: there is one additional 6pin PCI-e connector on the IO board which must be connected to the PSU to get power. If you use different PSU for hash boards and control board, please make sure to power the hash boards first and the control board only after the hash boards have been powered.
Antminer E3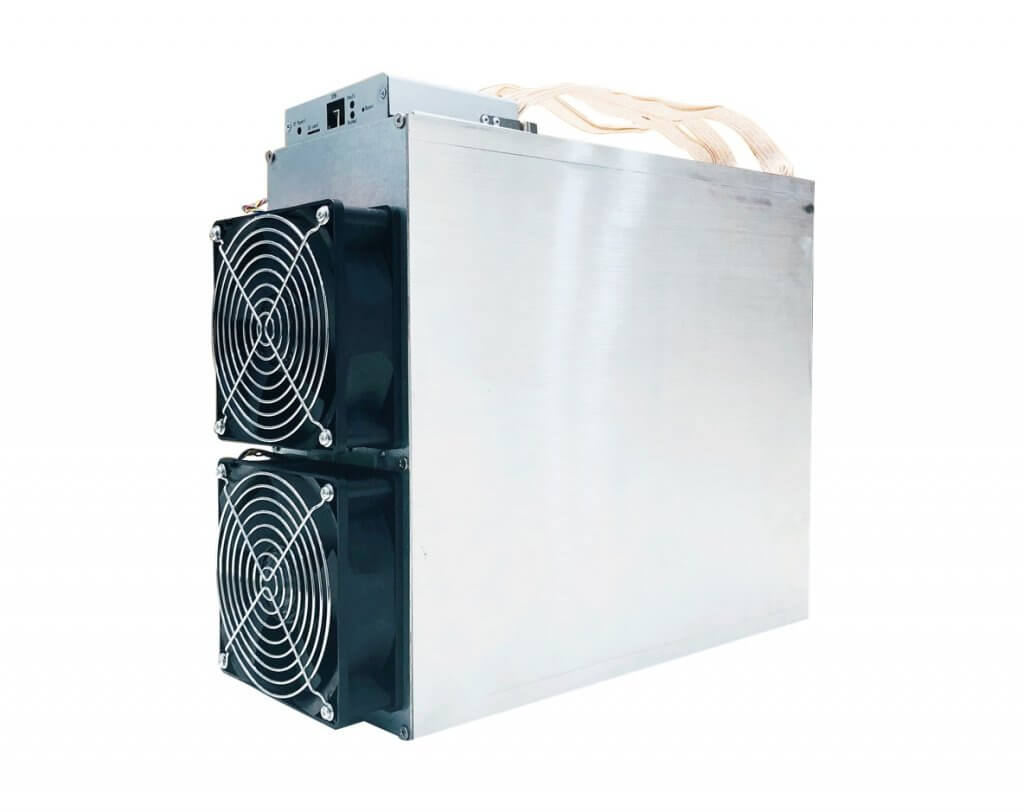 Antminer E3